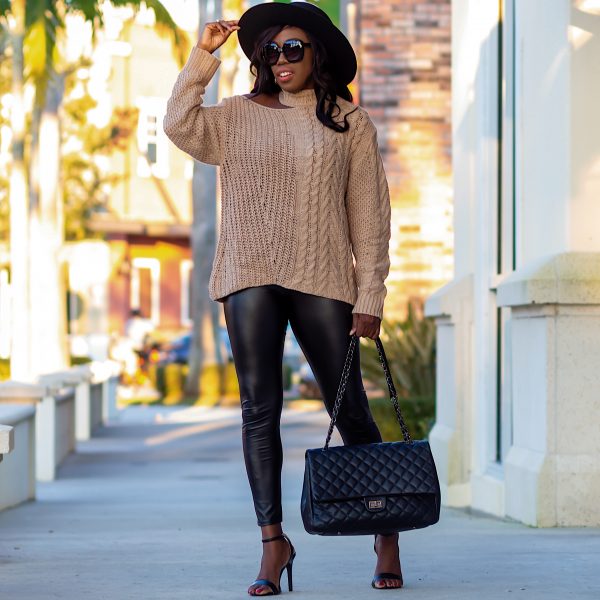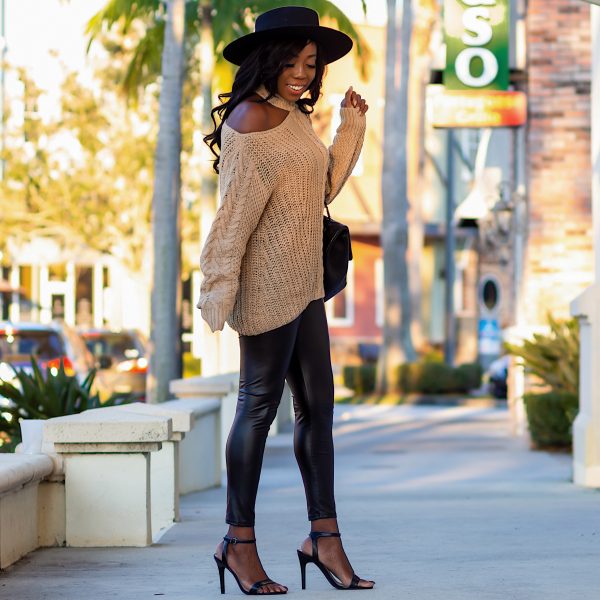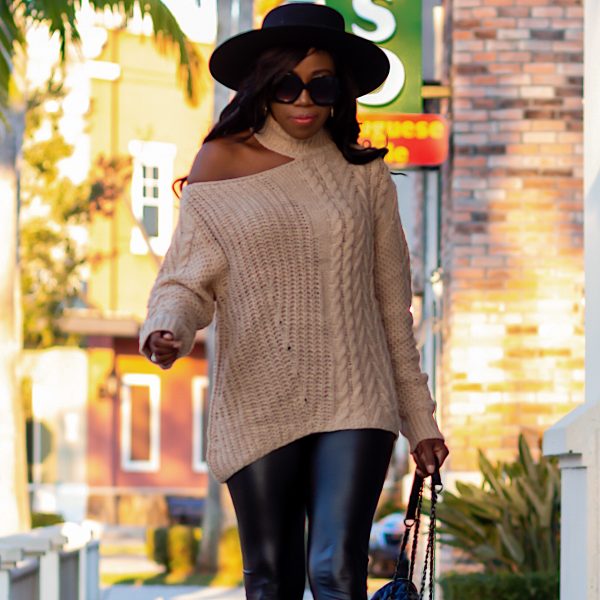 Cooler weather in South Florida definitely calls for a chunky sweater kind of day. I don't know about you guys but I get excited when the temperature is under sixty degrees. Not only do I get to wear cute sweaters like the one I have on today but no frizzy hair and melting makeup due to the excruciating heat. Now YAY! To that. 
This chunky sweater is a total must have. Unlike your typical sweater, this one has a touch of edge to it. I really love the one shoulder cut out, it's a turtleneck and chunky enough to keep you warm. 
I styled it with faux leather leggings but it also looks great with denim jeans. 
I'm not sure how long this cooler weather will last but for certain you can look edgy and stylish on those chilly days.
Until next time Dolls, stay warm and FABULOUS!
Sarah xo
⬇️ Shop the sweater ⬇️